Is A Co-Parenting Custody Arrangement Right for You?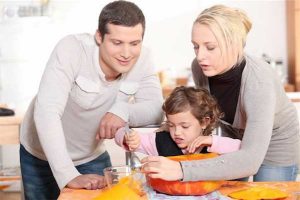 In a co-parenting custody arrangement, parents work together to maintain equal roles in raising their children. Proponents of this arrangement believe it provides a healthy environment particularly for the children by minimizing the disruption to their lives. There are other benefits, too. For one thing, children are exposed to positive interactions between their parents rather than negative ones. This type of arrangement may also put less of a strain on relationships with extended family members if no one feels pressured to "take sides."
Co-parenting requires a level of cooperation not all couples can achieve, so it may not be the solution for everyone. However, because of its potential benefits, it is worth considering provided the circumstances of your divorce permit. To learn more about how co-parenting arrangements can work, check out "Mayim Bialik gets real about co-parenting: 'Divorce isn't the end of family'." The actress, currently appearing in the television hit, The Big Bang Theory, explains how she and her ex-husband have made co-parenting work for their family.