Developing an Effective Parenting Plan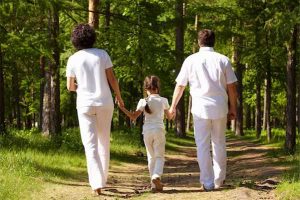 Raising kids can be a tough job and most couples are thankful they have each other to lean on especially when the more complex issues of child-rearing come up. What happens, though, when those couples split? Divorce throws parenting into a whole new context. Couples who once willingly cooperated for the sake of the family are now fighting to protect their own interests. A well-thought out parenting plan helps couples remain effective parents through this adverse time.
Parenting plans are court-approved agreements negotiated by divorcing spouses and their attorneys, and they involve much more than just which parent has primary physical custody of the children. Your parenting plan needs to address the challenges of your family now living in two homes instead of one, and should cover everything from who the primary decision maker is to how future disputes will be resolved. "Everything Divorced Couples Need to Know About Parenting Plans" outlines the elements that are essential to an effective parenting plan.