Divorce & Custody Battle – Britney Spears & Kevin Federline
In the divorce between Britney Spears and Kevin Federline, Ms. Spears seeks legal and physical custody of their two sons, Sean and Jayden, with visitation rights for Mr. Federline.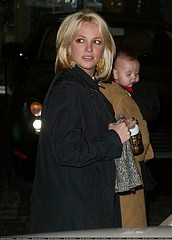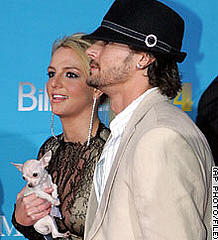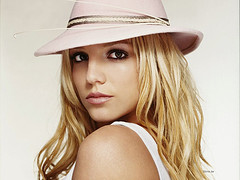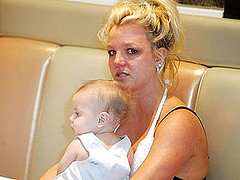 As a brief background, pop-star, Britney Jean Spears and dancer-rapper, Kevin Earl Federline were officially married on October 6, 2004. On September 14, 2005, the Federlines had their first child, Sean Preston, and on September 12, 2006, their second child, Jayden James was born. On November 7, 2006, Britney Spears filed for divorce on the grounds of "irreconcilable differences".
Surprisingly, there is no mention of a pre-nuptial agreement in the divorce papers. However, there is speculation that a pre-nuptial agreement may have been present, as Ms. Spears declared she and Mr. Federline had no community assets. This might suggest Ms. Spears would rather not disclose to the Court their divorce settlement.
It has been circulated, but not verified, that Mr. Federline alleges he and Ms. Spears moved the wedding up to September 18, 2004 to throw off the media, but as a result, their lawyers did not have time to finish the prenuptial agreement. [Ms. Spears is represented by Laura Wasser, and Mr. Federline is represented by Mark Vincent Kaplan.]
In the divorce papers, Ms. Spears requested that her earnings and accumulations after the date of separation, miscellaneous jewelry and personal effects, and other undisclosed assets to be declared separate property. She further requested that each party be responsible for their own legal fees. Ms. Spears is not seeking alimony from Mr. Federline.
After being served with the divorce papers, Mr. Federline responded with his own claim for sole custody of their children, with visitation rights for Ms. Spears; spousal support; and legal fees & costs. There will be further legal negotiations as to a possible contest of the couple's alleged prenuptial agreement, as well as temporary support and custody arrangements.
Ms. Spears reportedly offered Mr. Federline $10 million in December to retain custody of their two sons, however, Mr. Federline declined her offer. It was reported Mr. Federline wanted more money. He allegedly demanded $50 million to relinquish custody of the children.
Just this month, Ms. Spears and Mr. Federline came to a temporary joint legal custody agreement which allegedly expires January 31, 2007. The agreement filed with the Los Angeles County Superior Court allows the children to continue living with Ms. Spears.
This agreement is conditioned upon Mr. Federline visiting their sons every Monday, Wednesday and Friday, from noon to 4:00 p.m., in her home. Ms. Spears is allowed to be present at all times, however, any third-party involvement is discouraged.
In further consideration, Ms. Spears has permission to vacation with the children in Florida for a week, and she is obligated to keep Mr. Federline apprised of the children's whereabouts.
It was reported the above-detailed arrangement is being used as a testing ground for future custody arrangements between the estranged couple.
An exact divorce settlement is still pending to date.
See: http://news.findlaw.com/hdocs/docs/divorce/spearsfederline110706pet.html; http://www.people.com; http://www.msnbc.msn.com; https://www.tmz.com; http://www.desifans.com/news/20071697; http://www.hollywood.com; http://news.sawf.org/Gossip/31998.aspx; http://www.throng.co.nz/gossip/kevin-federline-asks-court-for-sole-custody-of-britney-spears-children; http://www.people.com/people/article/o,,1556996,00.html; http://cnn.entertainment.printthis.clickability.com; http://www.people.com/people/article/0,26334,1556096,00.html; http://marriage.about.com/cs/celebritymarriages/p.britneyjason.htm; http://www.cnn.com; http://www.msnbc.msn.com/id/15609347/wid/6448213/print/1/displaymode/1098/