Keep Your Child Safe – and Warm – in the Car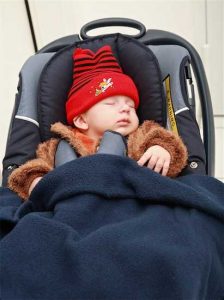 Now that winter has arrived and the temperatures are dropping, most parents want to make sure their children are bundled up against the cold. Be aware, however, that the same coats that keep children warm when outdoors in the winter months can inadvertently threaten their safety while in the car.
Bulky coats and jackets can produce a gap between children and their safety harnesses when the children are buckled in to their car seats. These gaps prevent the harnesses from doing their intended job, which is to keep children securely fastened in the event of an accident. So, what's a parent to do? Read "NJ parents – This super-simple precaution can protect your child in the car" for some helpful tips.