Red Flags That You Could Be Headed for Divorce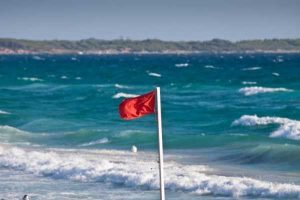 No relationship is smooth sailing one hundred percent of the time, especially marriage. When two people decide to build a life together, they are sure to face some obstacles along the way. Luckily, couples often learn to overcome their differences, largely through understanding and compromise, and their marriages endure. Some obstacles, however, are too big to overlook and the marriages end in divorce.
Deciding which problems are minor bumps in the road and which are deal breakers can be one of the hardest parts of marriage. Read "5 Divorcees Reveal the Red Flags That Their Marriage Was Doomed" to learn some signs that your marriage may be headed for divorce.