When Co-Parenting Doesn't Work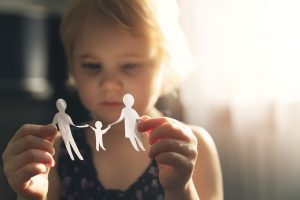 It's no secret that children do best when both parents are involved in their lives. This holds true for children of divorce, too, and it's the reason many divorced parents choose to co-parent as part of their custody arrangement.
Co-parenting allows parents to continue working together to raise their children even after their marriage ends. But it requires cooperation and the ability to put up a united front in matters pertaining to the children. This isn't something all parents can do, especially if they have a tumultuous relationship and have just gone through a contentious divorce. When co-parenting continues to expose children to tension between their parents, it could have a harmful rather than healing effect.
So, what are parents to do when they want to remain active in their children's lives but simply cannot work with their ex? Consider the alternatives, one of which is parallel parenting. To learn more about this parenting arrangement, read "What Is Parallel Parenting?"