Divorce – Custody, Reese Witherspoon & Ryan Phillippe
After seven years of marriage, Actress, Laura Jeanne "Reese Witherspoon" filed for divorce from Actor, Matthew "Ryan Phillippe" on November 8, 2006, on the grounds of "irreconcilable differences". However, it has been circulated Mr. Phillippe had an affair with a co-star, was excessively partying, and indulged in drugs.
Ms. Witherspoon is seeking primary physical custody of their two children (mentioned below), with visitation rights to Mr. Phillippe, and sole use of the family residence. She asks the Court that Mr. Phillippe be denied spousal support. [Ms. Witherspoon is represented by Robert Kaufman.]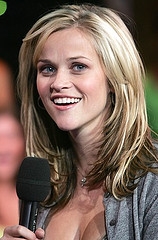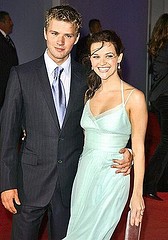 As a brief background, Ms. Witherspoon and Mr. Phillippe met at Ms. Witherspoon's 21st birthday party in March of 1997, through a mutual friend. They got engaged in December of 1998, and were married on a plantation in Charleston, South Carolina on June 5, 1999. They officially separated on October 30, 2006.
They have two children, Ava Elizabeth Phillippe, born September 9, 1999, and Deacon Reese Phillippe, born October 23, 2003.
Ms. Witherspoon allegedly earns $20 million a movie, while Mr. Phillippe earns $2.5 million. Ms. Witherspoon starred in at least nine films since 1999, Mr. Phillippe starred in at least two. Under California law, marriage earnings are equally divided if no prenuptial agreement is in place. It has been reported the couple did not have a prenuptial agreement.
It was reported Ms. Witherspoon's fortune totals between $70-90 million.
See: https://www.tmz.com/2006/11/08/reese-files-divorce-petition/; http://www.chinadaily.com.cn/entertainment/2006-11/09/content_729035.htm; http://www.usatoday.com/life/people/2006-11-08-reese-files-divorce_x.htm?csp=34; http://www.twoop.com/people/reese_witherspoon.html; http://www.actressarchives.com/news.php?id=2775; http://vipglamour.net/celebrity/reese_witherspoon; https://en.wikipedia.org/wiki/Reese_Witherspoon; http://www.zap2it.com; http://www.exposay.com/reese-witherspoon-expected-to-split-earnings-in-divorce-from-ryan/v/5794/; http://www.people.com/people/article/0,26334,1557007,00.html; https://www.tmz.com/2006/10/30/reese-witherspoon-and-ryan-phillippe-split/