In a Divorce, Who's Left Holding the Credit Card Bills?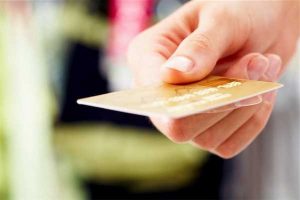 Marriage is a partnership, therefore, it is not unusual for couples to share both assets and liabilities while they are together, but what happens in a divorce? Usually spouses, with the help of their lawyers, will work to reach agreements for the distribution of property and other assets. The court may intervene if amicable agreements can't be reached. However, the distribution of debt, particularly credit card debt, is a different story.
Depending on the specific circumstances of a divorce, the court may make determinations on the repayment of debt. For instance, the court may rule one spouse is solely liable for the debt repayment, or it can rule on the percentage of liability each spouse holds for the satisfaction of their debt. That ruling, however, does not negate the original terms of the credit agreement. Because credit cards represent a contractual agreement between card issuer and cardholder (i.e., the person in whose name the card was issued), credit card companies hold the cardholder ultimately responsible for any and all payments due on the card. That holds true even if the charges were made by someone else, such as an authorized card user. If a court rules someone other than the cardholder is responsible for debt repayment, it is up to the cardholder to see that ruling is enforced.
To learn more about divorce and credit card obligations and the recourse you may have, read "This is how credit card debt gets split up in a divorce."