New Jersey: Termination of Parental Rights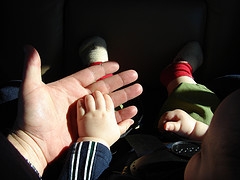 In a recent New Jersey case, a mother's parental rights were reinstated after the New Jersey State Supreme Court found that DYFS failed to prove the mother was unwilling and unable to eliminate threats of harm (in this case, the presence of the child's father).
The Division of Youth and Family Services, more commonly known as DYFS, files for termination of parental rights. By clear and convincing evidence, DYFS must show the following: (1) the child's safety, health, or development is endangered by the parental relationship; (2) the parent is unwilling or unable to eliminate the harm facing the child; (3) DYFS made reasonable efforts to provide services to help the parent; and (4) termination will not do more harm than good.
In the situation mentioned above, the mother's parental rights were terminated by the trial court primarily because the mother did not agree that the father was a danger to the child. The Appellate Division affirmed.
The child's father was incarcerated for endangering the welfare of a child, which resulted in the death of the parents' first child. The mother did not blame the father for the first child's death, but instead, took the position that the father waited too long before calling for an ambulance. (The autopsy revealed the child died from Shaken Baby Syndrome).
The Supreme Court opined that regardless of the mother's failure to blame the father for the death of their first child, so long as the mother does not live with the father or allow the father unsupervised visits with their second child, then the mother is not unwilling or unable to prevent a threat of harm to the child.
This raises interesting questions regarding whether one spouse's termination of parental rights makes the other spouse vulnerable to termination as well. To what extent does the relationship between two parents, one without parental rights, jeopardize the other's parental rights?
See New Jersey Division of Youth and Family Services v. G. L.